【E023】FREE+ Buckle Chest Binder 排扣束胸
Size Chart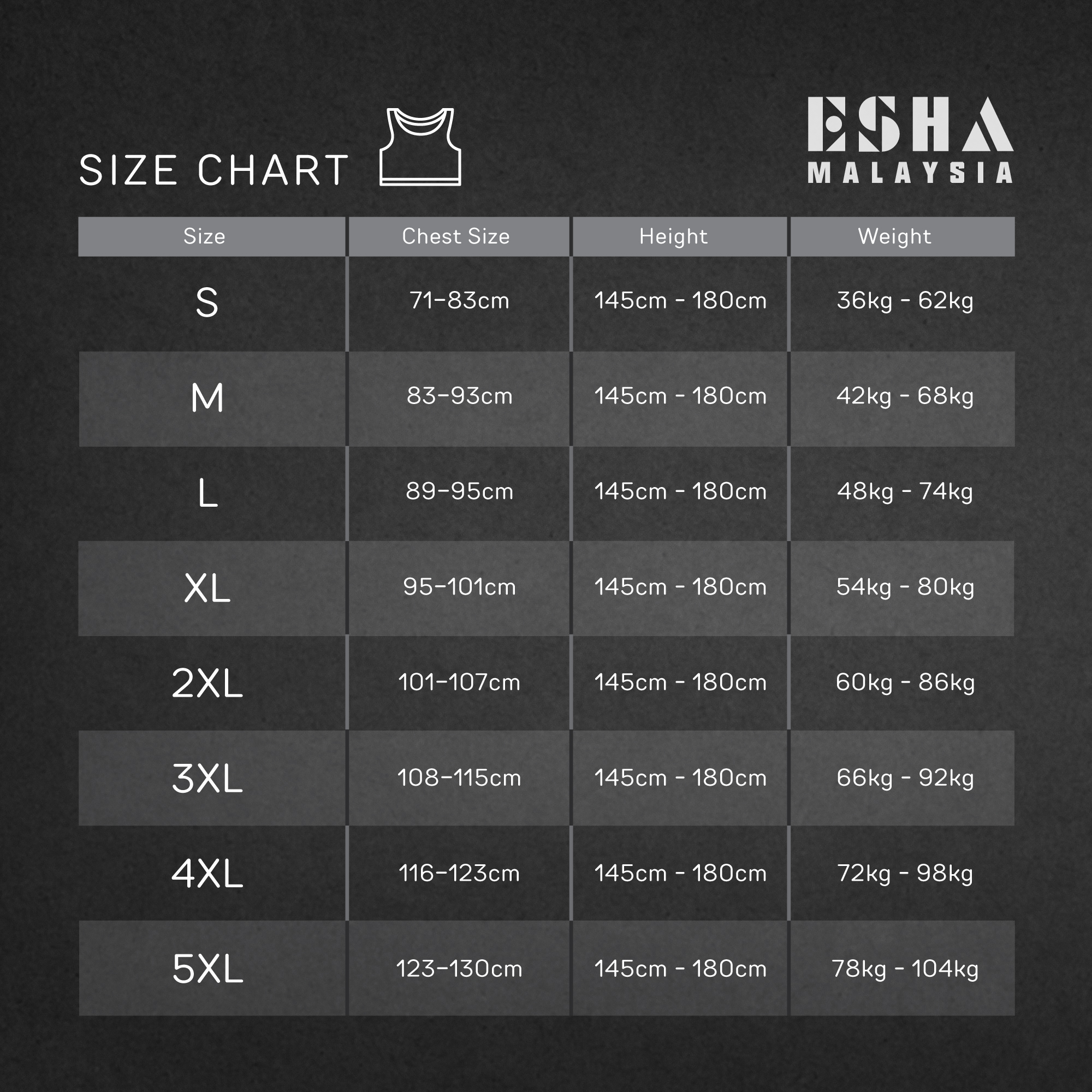 Description
[产品特色]
• 大圆领设计。
• 轻薄凉感舒适,是透气首选
• 采用亲肤柔软纤维
• 吸湿速干,將汗水迅速蒸发不闷热。
• 增加穿搭性,减少肩带外露疑虑。
• 腋下自在,轻松活动自如
[组织成分]
• 胸前三层面料:
- 前片细格網布透气 + 中层束衬防激凸 + 内层棉布亲肤柔软吸汗
• 背部细格全網布
• 面料前後使用涼感細格轻量針織布。
• 滚边内含弹力橡筋加固支撑力。
• 精致车工,侧边併缝,提升穿着舒适度
[款式]
• 排扣款:四排五扣、不锈钢防滑扣,加厚柔软舒适。
• 注:3XL-5XL 是四排七扣。
[原产地]
• 台湾设计制造
-------------------------------------------------------------------------------------
[Features of Product]
• Round neck design.
• Thin and light weight knitted fabric with cool feeling, comfortable & breathable.
• Adopted skin friendly soft fabric.
• Moisture absorption and quick drying textiles enable move sweat out of the body.
• Increase wearability and reduce the concerns about appearance of the shoulder straps.
• Keep the skin from muggy.

[Material]
•Three layers fabric for the front part:
- breathable fabric at first front layer + buddle fabric at the middle layer to prevent protruding nipple + skin friendly fabric at the inner layer
• Using fast cooling mesh knitted fabric at the back part

[Wearing Types]
• Buckle design: 4 rows, 5 buckles each row made out of antiskid buckle made of stainless steel and thickened material that soft & comfortable while wearing
• P/S: 3XL-5XL size comes with 4 rows, 7 buckles each row.
[Production]
Designed and Made in Taiwan

How to Wear